My Recommended Web Resources
In every industry experience counts and wordpress website development and design is no different. In fact, there are so many different resource choices associated with website creation that it can feel like a needle-in-the-haystack exercise. The items noted below may be affiliate links, meaning should you purchase through them I am rewarded at NO extra cost to you (thank you). Please note all tools and company's are those that I use and stand behind 100%.

Everything starts with a name, well actually an idea, but that idea has to have a name to come to life online.
Buying your domain name is just another way of saying – buying a web address. Every website is a combination of a unique name (suzyweb) one that is not used by anyone else, and a domain extension (.com, or .ca, or .org, or .biz, etc.) there are many options. All websites start with www. or, if it has a secure socket, and it should, it can also be reached starting with https://
Here is the breakdown
1. https:// 2. Website name 3. Domain extension
Example (1) https:// (2) suzyweb (3) com
Get your domain name HERE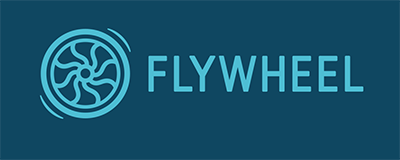 Websites need to be hosted on the Internet. This is a service offered by web hosting companies who then provide you an IP address to apply to your website. This is a string of numbers that connect all the dots and allows your website to be accessible worldwide. It affords you some space to house your content. It is comparable to renting a mailbox or office space, but online.
There are several types of hosting service types available, the least expensive is shared, this is where your site shares a small block of space with many others. Obviously, this impacts page loading speed. Many people start here.
If you are looking to provide a good experience for your web visitors and most importantly a smoother running of your website, then I suggest opting for WP dedicated hosting. Once I made this change, many aspects of managing a website became easier. I use and highly recommend, Get Flywheel. They offer a range of plan choices.
The hosting service I offer starts with Get Flywheel and is complimented by my boutique care plan and is explained more on a client by client case. Learn More HERE
The most important things to look for with hosting is: Dependability, Support & availability of that support, and Security.
Get Flywheel hosting HERE
WordPress (WP) is software that functions inside of your website and provides you with a content management tool. Once installed, you can write and display content on the frontside of your website for everyone to read, watch videos, listen to audio, see images. Best of all it is free! It can only be used within your hosted website platform.
WP theme's can be an endless conversation since there are so many to choose from! I was like a lot of people and for a long time used premium custom themes until page builders entered the scene. This meant custom page design could be achieved easily without knowing code. I used a few and eventually centred on using the rock star known as Elementor. Eureka!
With the benefit of a page builder a WP theme is less important but still important. For that reason I only use Astra theme. It has everything you need and lets you strip away things you do not need. This is important because then your website is not bloated. This is a term that indicates wasted items are tucked inside your code that slow it down.
Astra is freely available from the WP repository, and I highly recommend its PRO version that expands its capabilities.
Page builders have skyrocketed the WordPress website creation experience. Elementor, is the cream of the crop and within four short years has 5 million happy users. It's difficult to fully explain all it can do as it continues to grow. If you like to write and design websites that are viewable on all devices and don't know code then Elementor and its PRO version are the tools you need to create bespoke website. Elementor base is freely available from the WP repository, and I highly recommend its PRO version that expands its capabilities twenty fold.

Building an email list is at the base of every online business and for this you need to be connected to a service that provides RELIABLE and ROBUST email delivery services. 
Many people start with free services like Mail Chimp but are later sorry because they get tied into costly fees once they go beyond a certain point. You also must login to their website. It is more efficient to keep all you tools within your own web space where you can see and manage everything right inside your WP dashboard.
Let's face it, an email CRM (customer relationship management) is the cornerstone of you online business. It's how you connect with real people to convert leads into paying customers. 
FluentCRM is an email management system that give you everything you could possibly need to connect with your clients.
FluentCRM free version is robust and unlimited. However, the affordable upgrade to the paid version will really maximize email automation to make your life easier and efficient. With FluentCRM you can promote options, give-aways, email campaigns, newsletters, segmentation and more!
Check out my top recommended email system.
Time is our most valuable resource and regardless of the type of business or services you offer, customer communication is the key to success. Once your name and/or brand gets known – and you spark someone's interest, you'll want to make sure that you can book a secure time to connect. Whether for a free discovery call, or a paid working session, having a tool that can easily organize both sides of the connection confirmation is a timesaver. Stop chasing down emails and going back and forth to find a suitable time. Automated systems exist. I have tried many calendar services and none have come close to what Book Like A Boss offers. BLAB is simply the boss!
BLAB is efficient, flexible, super user friendly, and easy to design. It provides automatic reminders, messages, payment capabilities, and for bigger companies a team members system as well. It is an ideal option for coaches and other solo-entrepreneurs – especially if you are not ready for your own website.
Get Book Like A Boss HERE

If you strive to connect with a global audience, and you should, now you can – easily. Your website is your business and regardless of the language you speak you can still make sales globally.
There are a number of language translation plugins available for WordPress based websites, and I've researched and tried many for several clients. Each tool had strengths and weakness, but the one I use for client websites and recommend is Weglot. It is dependable, super easy to implement and offers flexible use options that allows users to adjust the automatic populated content translation.
Another feature that is a real plus for me is how well it integrated with the page builder Elementor. It really is an all in solution for your website translation. You can see an example of a site that I built that offers 3 languages choices using Weglot HERE
If you are wondering why I do not have it on my website, the reason is simple. I can easily translate a website once it is built for clients but I have discovered due to the nature of the services I provide I need to be able to converse with clients directly and I do not speak French.
Sometimes you never know something until you ask – the problem is you don't have access to everyone all the time. This is where surveys can do creative heavy lifting for you by walking your tribe through a question and answer system that will give you increased insight to what they need or want. This helps you plan your next project or product.
There are lots of online survey tools and I've tried several. The free ones (Survey Monkey) don't quite make it, they are too limiting in the options they provide. On the other hand, others (Gravity View versions) can be too complicated  or require too much work time to keep things upgraded and syncing with your WordPress website.
The system I use and recommend to address this dilemma is an off site system that easily embeds within a WordPress based website. ResponseSuite provides a 'wide' robust variety of survey options that are drag-and-drop simple to use and has built in design abilities. The end result – your survey is efficient and looks terrific!
ResponseSuite also integrates with many popular email systems. Personally, I like being able to embed a survey and keep the results all within my WordPress panel.