Digital Business
Development
Our most popular training materials
Learn New Skills To Grow Forward Now!
Did you know you can do your work better, fast, and cheaper using a select range of AI tools?
We now offer online courses for coaches and other helping professionals on AI (artificial intelligence) at our new dedicated training website NO FEAR AI.
We also offer a fast-track coaching program to help you get up to speed quickly!
DIGITAL BUSINESS E-BOOK & LEARNING SERIES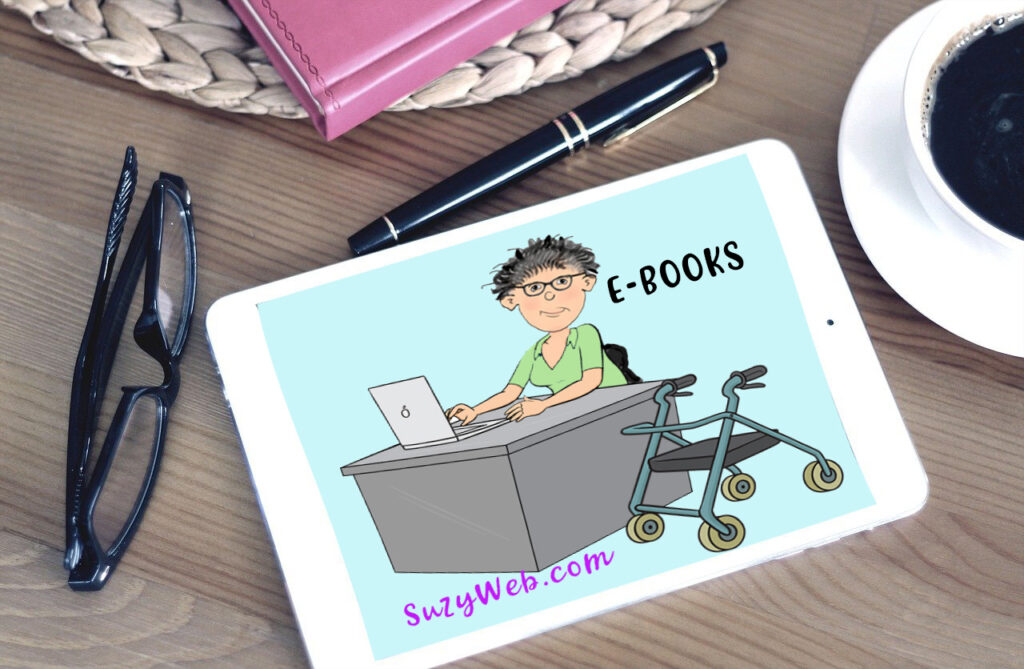 This is a FREE learning series.
Each e-book is complimented with further learnings to maximize your understanding through a carefully crafted email series.
Small bites of knowledge guide you on how to apply what you've learned.
Invest in your digital business by improving your skills at your own pace.
Clear Branding
Learn how to brand your services with absolute clarity
Copywriting
Learn how good copywriting can make your website stand out
Email Marketing
Learn how to automate email and still be authentic and sincere
Lead Generation
Learn how to create leads that inspire clients to take action
Social Media
Learn how to maximize social media and save time
Course Creation
Learn how to share what you know in an easy to use format
"Learning a few new ways to tweak what I do on my website made all the difference. Suzy's ebooks and emails were easy to follow and realistic."
"Doing business online meant I had to learn a bunch of new skills. Suzy's gentle approach to teaching helped to make me feel less overwhelmed."
"I found Suzy Web's email learning series of great value. It was a joy to receive follow up emails; I genuinely felt taken care of by her easy to follow advice."
"Suzy Web's learning series really helped me while we were designing my website. One series in particular gave me a mountain of blog writing topic ideas."